Life Stories
The truth of God's goodness can be seen in peoples lives that He touches and changes. Here are some of His miracle stories.
Mitch
My life was broken, I was a drug addict and an alcoholic. I had no job, no future and no hope, just living week to week dealing drugs and pretending I was OK.
I thought if I went to QLD I could start again but God had other plans. I was dating a girl from Lakes Entrance. We stayed with her parents for a few weeks to fix my car, little did I know that God's plan for me was about to unfold. My girlfriend's parents were christians, so on the Sunday I went to church for the first time ever. I experienced the love of Jesus and committed my life to His plan for me that very day. My life was rescued by His grace and He began His work of fixing all that was broken in my life. I'm now free and enjoying the great life He planned for me. That girl I was dating at the time is now my wife of 19 years and we have two amazing kids.
God said that He came to seek and save lost people. So, if you're feeling lost and looking for meaning and purpose in your life, encounter God's love and let Him change your life as He has mine.
------------oo000oo------------
Peter
After 25 years in the Victoria Police, my wife, Cynthia and I came to Lakes Entrance to open a business. Everything was going well, we had a successful business, a great marriage, and money in the bank.

One Sunday, we went to the Lakes Community Church just to check it out. It was a small meeting in the local Secondary College drama room. When Pastor Glenn preached his message, the word of God touched my heart and I was amazed that even though he'd never met me everything he said was just like God talking to me. I knew that I had to change my life and being a "Good Bloke" just wasn't enough. A couple of weeks later both Cynthia and I gave our lives to Jesus. That was almost 18 years ago, and now we are leaders in this fantastic church. We both love our new life and have found such joy and contentment in living for Jesus. He is the answer to this broken world.
------------oo000oo------------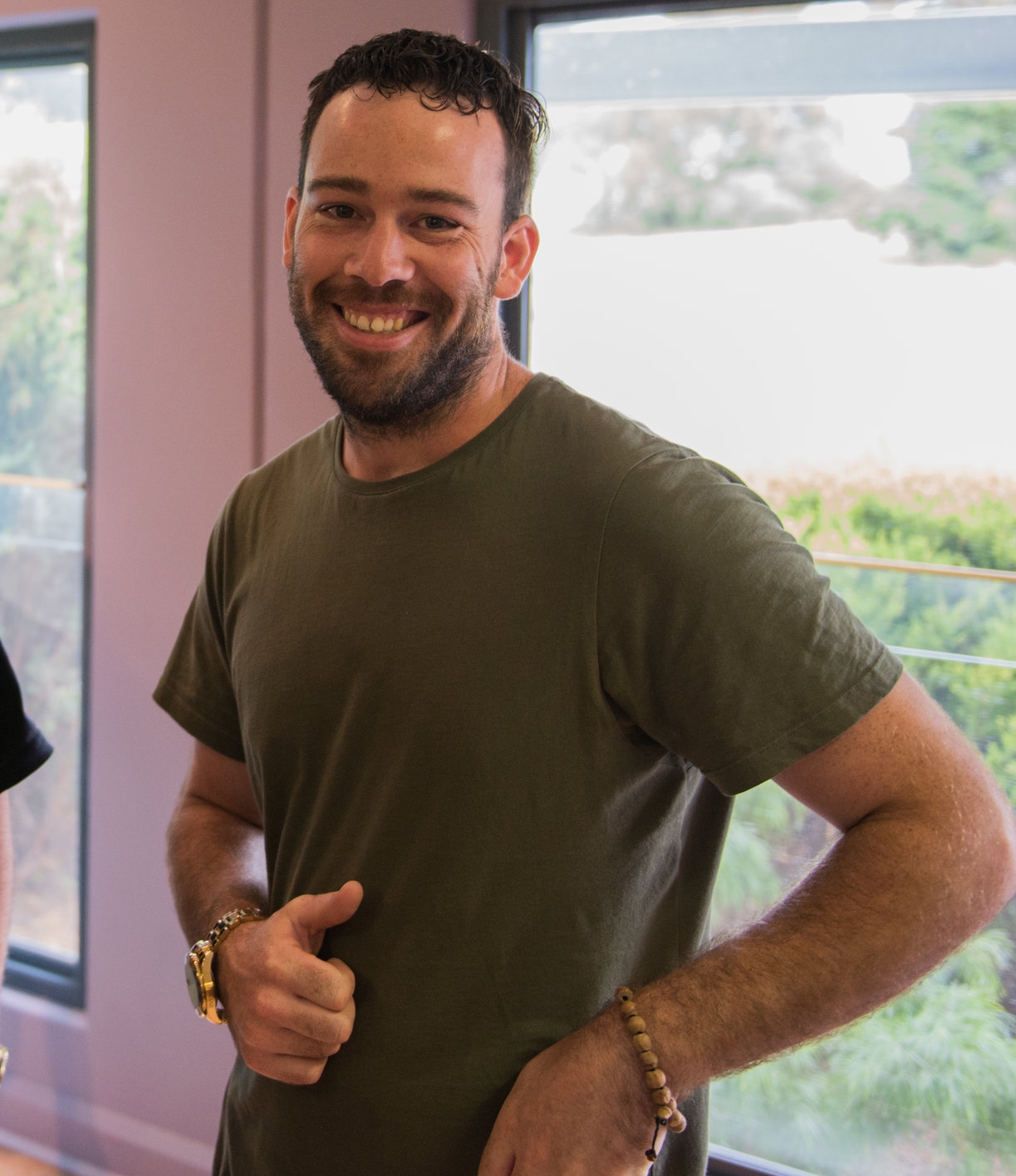 Richard
My life was filled with anger, hatred, violence, guilt, fear, shame and hopelessness fueled by drugs and dealing to support my habit. I was lost, hurting and broken trying to fill the empty void in my heart with anything I could get my hands on. No amount of sex, money or drugs filled that void but only tore it open wider, leading me deeper into debt and destruction.

It wasn't until my life was under immediate threat I called out to God in desperation in the final hour... and He responded! In His beautiful love and grace Jesus reached out and snatched me from the jaws of death. I have been healed of all physical, emotional and mental illness as a result of drugs and alcohol. The Lord has completely restored my life and now I am living happily married to the woman of my dreams. I am completely free from addiction, bondage, hopelessness, financial debt and the stress of money. I am blessed beyond measure in every area of my life and experiencing victory every day. I am 100% content and I know my real identity in Christ. Every day is even better than the last as I walk in Peace, Real Love and Joy and best of all... I AM FREE! The thief comes only to steal and kill and destroy; I have come that they may have life, and have it to the full.

John 10:10 NIV
------------oo000oo------------